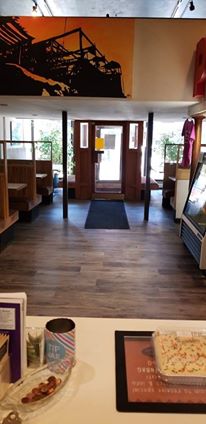 The Brown Bag is a single family owned upscale deli that has been in business for over 44 years. We have a large menu that contains sandwiches, salads, Mexican, children's menu and soups. We also have daily specials as well. Everything is homemade and fresh with no preservatives. Everything is made to order so the customer can custom make or change anything they want when ordering. We also carry desserts from Pies by Inge a in house bakery that specializes in homemade pies, cakes, brownies and cookies. Special orders on request! We are one of the few restaurants that also carries a large assortment of gluten free and vegetarian options. We offer catering services and will deliver for large orders. There is a large dining room and private booths or take it to go! If you are in a hurry, give us a call and we will have your food ready for you when you get there! Enjoy our great food and our unique dining experience! We are open for dinner too!
---
Address
212 W. Washington St.
Monticello, IL. 61856
Business hours
Closed
Check website for holiday or event closings.